Steel, not only from bavaria
The Max Aicher Group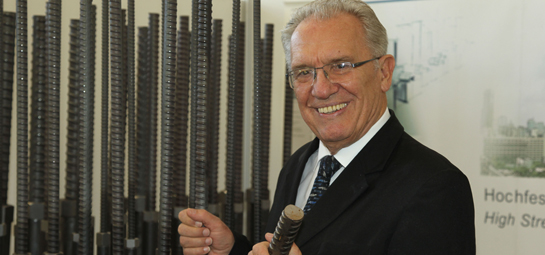 The German/Bavarian run Max Aicher Group (www.max-aicher.de) has over 3,000 employees worldwide and a sales volume of well over one billion Euros. With the successful restructuring of the bankrupt Annahütte steel works in 1975, Max Aicher made its entry into the steel production.
"Steel & Production" is now the largest business segment of the Max Aicher Group of Companies. It is divided into sub-segments of "Automotive Steel" and "Construction Steel". As an exclusive supplier of special component for many car manufacturers, the market share in SBQ for European automotive industry suppliers is 25%.
With its threaded steels, Max Aicher is the world market leader in many segments of civil engineering. The group is one of the largest producers of construction steel, wire and reinforcement mesh. Many trading companies and department stores around the world cover their needs with top products made by Max Aicher.